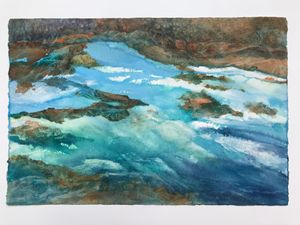 TESTIMONY
THE CURRENTS EXPERIENCE


"This is Important Music"
"I am a babe, rocked in my mother's arms. Her love enfolds me, her tears as well—her understanding of suffering—my suffering, my people's suffering, the planet's suffering. Her tears are the currents that are my refuge—Licity Collins' Currents. Thank you for your Currents, Licity. Thank you for your tears and your love." — Richard Brady, Mindfulness Author, Student of Thich Nhat Hanh
"An Innovation in Meditation" 
"I notice that each Current affects me in a unique way. Some create pause, some flow. Some open my heart. I don't have to try. I just listen. This music is an innovation. Wow. I love it."—PA, Spiritual Coach
"So Good for my Busy Mind!" 
"Currents makes me feel so calm. I recommend it to all my busy hard working colleagues as a way to support clear thinking and mental health."—AK, College Professor 
"The Animals Know." 
My ailing cat curled up right next to the speaker." "Four huge rambunctious dogs I was caring for calmed right down. They laid down and chilled out!" "My cats and I blissed out to this. It is really special music." — Currents Listeners
"Powerful Peacemaker"  
Currents creates peace. It helps me wind down at the end of a difficult day. It helps my daughter sleep more deeply.  I can't explain how, but just by listening, it helps!—BR, Journalist
"Fantastic Team Tool"
"The self-directed programs of Currents CARE KITS for TEAMS are so timely right now. This is just what teams need to keep uplifted and growing individually, while they pull together as a work community."—ES, VP of Client and Media Services
"Currents CARE KITS for TEAMS are so good! They really are easy and effortless, So supportive, so engaging. I couldn't wait to do each next activity!" —TM, Program Administrator
"A Supportive Friend" 
"When I need to feel calm, I just think of a Current—I can hear it so clearly in my mind, and it brings me peace. It's amazing! It is a great and easy tool to increase mental well being." — RS, Psychologist and Therapist
"Feel the Love"
"Licity is 'an encourager' she's one of the most supportive people I know. That support comes through in Currents. You just feel the love."—Janice Chan, Watercolor Artist and Instructor (creator of the Currents artwork)
"CURRENTS SIMPLY WORKS."  
— Licity Collins, Currents Composer