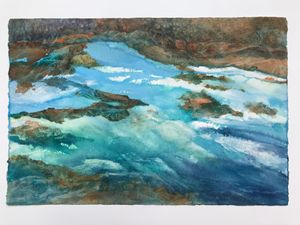 — Virtual or In-Person—
GUIDED GROUP SESSIONS
WITH LICITY COLLINS
Guided Group Sessions with Currents composer Licity Collins are intimate and transformative experiences that help you unify the Past, Present and Future—to make life easier. Licity begins by listening to you. Your group shares your hopes and challenges. Licity then tailors a Currents session to support you. Your unique session will include guided meditation, prompted journaling, inspired dialogue, brain-flow activities, a soothing pot of warm tea—and of course, music. Licity plays Currents for you on her acoustic guitar while you relax into peace and ease. It is a generous, luscious experience.
PRACTICE BEING ALIVE
Licity helps you understand and apply the Currents practice of unifying the Past, Present and Future—and how this creates peace and ease. Using selections from the Currents Care Kits, Licity gives you playful, effective ways to increase Ease, Resilience, and Creativity. You will also learn how to use Currents to clear spaces, calm animals, transmute conflict, facilitate emotional evolution and support physical healing—to make life easier.  The whole experience is nourishing, practical, and fun.
Guided Group Sessions sessions can be 30 minutes, 90 minutes, 3 hours, or a day-long workshop, depending on your needs.
A LOVING GUIDE
Currents composer, Licity Collins, is a dynamic trained facilitator with over 30 years of experience designing and leading transformational experiences that change the way we think about our lives. A lifelong meditator, Licity has had a relationship with mindfulness since she was introduced to the writings of Thich Nhat Hanh her by her 11th grade math teacher in her Quaker high school.
A captivating story teller with an exhilarating sense of humor, Licity shares the remarkable origin story of Currents. Her journey from emergency hand surgery to creating this music is an inspiring tale in which participants will see profound reflections of their own lives. Licity shows by example, how to flow with life.
TRUSTED VISIONARY
Licity Collins trained at the Leadership Institute near Washington, DC when she was seventeen and has been delivering innovative art-infused transformational experiences ever since. Holding a degree in American Civilization and a Masters of Fine Art, she has worked with colleges, universities, non-profits, camps, and organizations of all shapes and sizes to bring a fresh and creative perspective to critical issues. She helped found ground-breaking arts organizations, the Women in Prison Project in Providence, RI, defunkt theatre and Disjecta Arts in Portland OR. Her intimate tea-time conversations became an artist-in-residence tradition at the University of Illinois. Passionate about the power of music, Licity currently lives in Ojai, CA where she serves on the advisory board of the BRAVO music education program for the world-renown Ojai Music Festival. 
Licity is featured on the My Life (Stop Breathe Think) meditation app for her use of mindfulness in healing from chronic illness and trauma. She was interviewed on the Grief Out Loud podcast about being present with her mother's death during the release of her first album. Licity's music and spoken word is featured on NPR's Here & Now.