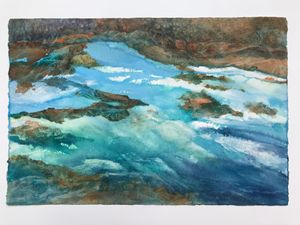 EFFORTLESS 
PEACE & EASE 
Listen. That's all you have to do.  
Feeling peaceful shouldn't be work. Currents Music and Care Kits are powerful yet easy ways to help you feel calm and cared for—just by listening.
CURRENTS MUSIC
Currents™ are repeating phrases of music that unify the present, past, and future. As you listen to Currents, time and experience become whole. Currents are intuitively composed and energetically aligned to help you feel peace and ease. Play them in the background, or while meditating. You gain a new inner calm—just by listening.
CURRENTS CARE KITS
INDIVIDUALS & TEAMS
Ease, Resilience, Creativity
We all need more care. Currents Care Kits for Individuals and for Teams deepen your experience. Unifying the past, present, and future is a powerful tool. Each Care Kit gives you activity sheets, journals, meditations, recipes, and more—plus all the Currents music. Care Kits help you create peace in easy and fun ways. Choose the care kit for Ease, Resilience or Creativity — for Individuals or for your in-person, remote, or hybrid Team.
"THIS IS IMPORTANT MUSIC."  
— Richard Brady, Mindfulness Author, Student of Thich Nhat Hanh